Student Updates
Dean Antony provides regular updates and shares important information outlining campus resources relevant to graduate and professional students. The Division of Graduate Education and Postdoctoral Affairs welcomes students to reach out at any time with questions or concerns.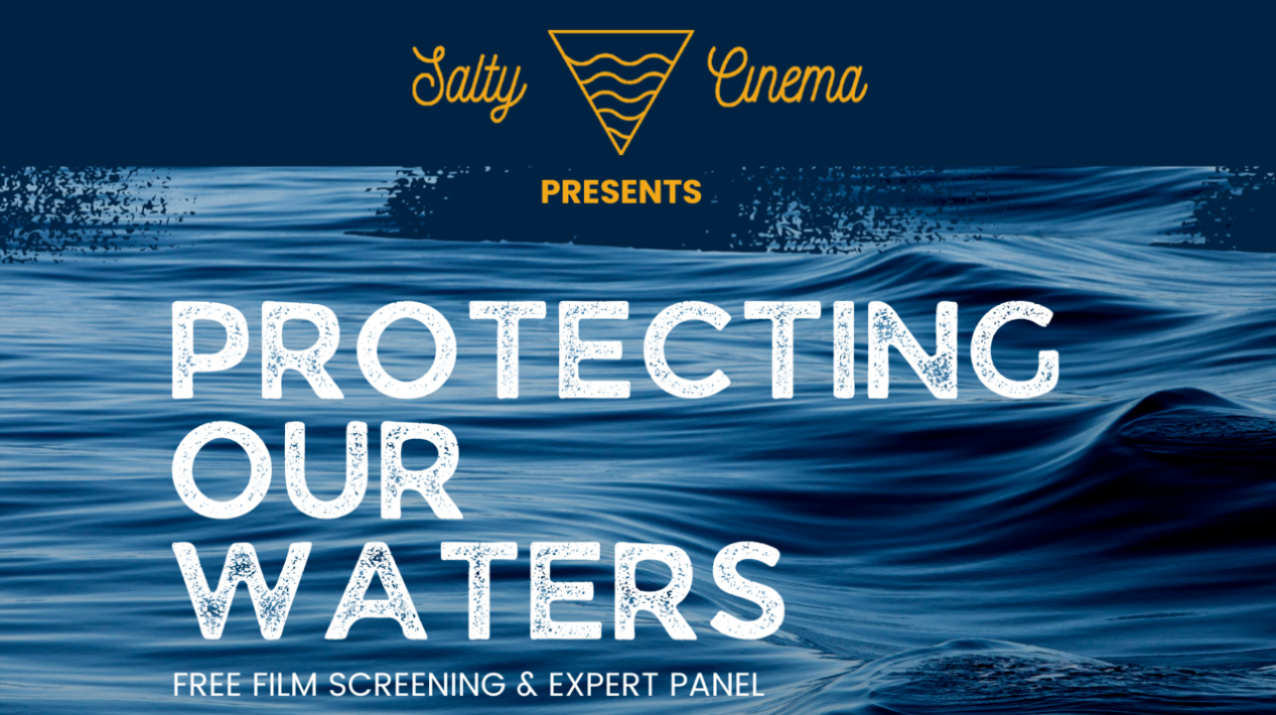 Latest Updates 
---
SAVE THE DATES IN 2024: SUPPORTING STUDENTS IN DISTRESS
November 28, 2023
CULTURE OF CARE: Supporting Students in Distress
This interactive training is designed to assist faculty and staff in recognizing and supporting students in distress. A student in distress is an indivisual whose academic progress or functioning in the university environment is adversely affected due to a number of inidcators that are impactin gtheir well-being and/or the well-being of others. This is an excellent training for any UCSD staff or faculty that has a high interactions with UCSD students.
Three upcoming classes to choose from:
January 11, 2024 | 9:00 AM - 10:30 am (in-person)
February 8, 2024 | 9:00 AM - 10:30 am (in-person)
March 14, 2024 | 9:00 AM - 10:30 am (virtual)
In-person location will be provided upon registration.

Register on the UC Learning Center and search keyword "Students in Distress"
---
WORLD AIDS DAY
November 27, 2023
World AIDS Day began globally on December 1, 1988, as a means to raise funds, increase awareness, fight prejudice, and promote education related to HIV/AIDS prevention and treatment. Since then, the event has grown and is honored by governments, schools, businesses, and individuals around the world. At UC San Diego, the goal of World AIDS Day programming is to provide a forum for reflection, education, and action. We hope to engage our community in an ongoing dialogue that encourages each individual to be educated and take action to stop AIDS.
Free HIV Testing & Resource Fair
DATE/TIME: December 1st, 10:00 AM–2:00 PM PT
LOCATION: Student Health Services — Murray's Place
---
OPTIONS IF STUDENT HEALTH SERVICES IS CLOSED
November 20, 2023
Any time Student Health Services is closed, you can call their regular telephone number (858) 534-3300 and select the option "After Hours Advice" to speak with a registered nurse who will assist you in obtaining the appropriate care. This service is FREE to all UC San Diego students!
When Student Health is closed, urgent or emergency medical care is available from urgent care facilities and hospital emergency departments in the nearby community. If your symptoms are not life threatening, you should seek care from an Urgent Care facility. This would be most cost-effective and provide you with timely care. See Urgent Care Center Locations for a list of nearby facilities. You are encouraged to call the facility ahead of time to verify their participation in UC SHIP.
---
SALTY CINEMA
November 20, 2023
Salty Cinema is a student-driven free, public event hosted bi-annually by the Center for Marine Biodiversity and Conservation (CMBC) at Scripps Institution of Oceanography, UC San Diego. Showcase of short films about marine protected areas ("MPAs") of all shapes and sizes, exploring why and how we can protect our blue planet.
DATE: Wednesday, December 6
TIME: 5:00 PM Doors Open, 5:30-7:00PM Film Screening & Panel Discussion, 7:00-8:00PM Reception with light refreshments
LOCATION: Scripps Seaside Forum at 8610 Kennel Way, La Jolla
RSVP & SEE MORE INFO HERE
---
REGISTRATION FOR WI24 COLLEGE TEACHING COURSES OPEN
November 20, 2023
Registration for these courses offered by the Teaching + Learning Commons are open!
Introduction to College Teaching
This 10-week course (2 hr/week; not credit-bearing) will equip you with theoretical knowledge about the fundamentals of student-centered college teaching and equitable teaching practices. You will apply this knowledge by planning a day of class and developing a foundation for your teaching philosophy.
WHEN: WI24, Wednesdays, 10:00AM - Noon PT
WHERE: In-person (HDSI Room 255) with Zoom as needed
REGISTER HERE
Advanced CollegeTeaching
In this inaugural offering of Advanced College Teaching, we will guide you through the creation of a student-centered course and syllabus, integrating prerequisite knowledge of foundations of teaching to plan the course structure, activities, and equity-minded course policies. You will try out and engage with evidence-based teaching practices, reflect on your philosophy of teaching and what it means to teach for equity, and connect this to your course context.
WHEN: WI24, Thursdays, 10:00AM - Noon PT (quarter-long)
WHERE: In-person (HDSI Room 255) with Zoom as needed
REGISTER HERE (select Path B or C depending if you have previously taken Introduction to College Teaching)
---
WI24 STUDENT ACCOUNT HOLDS
November 16, 2023
We've been notified that some graduate and professional students have not filed their TB vaccine, which is a requirement for University of California attendance. These students have holds on their accounts and cannot add/drop Winter Quarter 2024 courses, until they have resolved their vaccination requirements. Communications have been sent to those students directing them to the Ask the Nurse feature in MyStudentChart or to drop in at Student Health & Well-Being for a vaccine, or to seek an exemption.  NOTE: This is a long-time policy in place before the COVID-19 pandemic.
---
TRITON'S RISE TOGETHER WORKSHOPS
November 14, 2023
Based on research from peak performance psychology, mind/body sciences and the field of positive psychology, the RISE Workshops are here to promote you reaching your potential in all areas of your life: emotional, physical, and social. Be inspired, learn skills, and build our Triton community spirit!
You do not need to make an appointment unless the workshop indicates pre-registration — simply show up! See the Fall 2023 Schedule here.
If you have any further questions about programs, please contact the CAPS Central Office at (858) 534-3755.
---
UC CENTER SACRAMENTO EQUITY FRAMEWORK ADVANCEMENT AWARD
November 7, 2023
The UC Center Sacramento is pleased to announce the Equity Framework Advancement Award. This $15,000 grant will be awarded on a competitive basis to a graduate student and faculty mentor who are interested in developing a White Paper on incorporating the concept of equity into the legislative bill analysis process. The resulting work product will be delivered to the Assembly Speakers Office by UC Center Sacramento. The deadline for receipt of applications is December 1, 2023, with the final report due March 29, 2024. 
Eligibility for this award:
Currently enrolled, degree-seeking graduate or professional student at a University of California campus;
Commitment from a faculty mentor at the student's institution

Review and approve plans for developing the white paper;
Crically revise and edit the submited white paper;
Accept joint responsibility for the final product.
Learn more about the award here. 
---
INTERNATIONAL STUDENT ALUMNI CAREER L(A)UNCH & LEARN SERIES
November 6, 2023 (updated)
The Career Center and the International Students & Programs Office (ISPO) are excited to bring international alumni back to UCSD to provide both undergrad and grad international students with advice regarding how she successfully navigated finding US employment as an international student. Come to listen and ask questions in this informal lunchtime meet and greet!
Fall Quarter - International Student Alumni Career L(a)unch & Learn Series
Tues, Dec 5th from 12-1pm
 About the International Student Alumni Career L(a)unch & Learn Series:
This series is intended to be a very casual and virtual drop-in sessions for students to listen to an international alumni speak about their experiences and ask them any questions they have regarding the challenges they encountered in the employment process. Panelists will answer questions ranging from: skill and career development (resume, networking, interviewing), industry/sector insights, UC San Diego campus resources they utilized, their overall academic and career journeys, and how they navigated the visa process & best practices to share with current students.
*** DISCLAIMER: Please note that each of the experiences that our international alumni share are unique and should not be seen as a replacement for F-1 employment advising and consultation. For any questions related to your particular F-1 status and employment eligibility, please contact the International Students & Programs Office at iContact.ucsd.edu.
---
THE HUB BASIC NEEDS CENTER AT UCSD
November 3, 2023
Basic Needs refers to the most essential resources required to thrive as a student, which includes access to nutritious food, stable housing, and financial wellness resources.
The Hub Basic Needs Center (The Hub) provides resource referrals for registered UC San Diego students from a collective of on campus program collaborations and off-campus program partnerships in the greater San Diego area. Check out this video to learn more.
And if you are in need of emergency Basic Needs resources, start by filling out a Basic Needs Assistance Form linked to on this webpage.
---
NATIVE AMERICAN HERITAGE MONTH
October 30, 2022
November is Native American Heritage Month and offers a variety of events in order to promote awareness of issues in Indian Country. See the full calendar of events here. 
---
INTERNATIONAL SERVICES AND ENGAGEMENT OFFICE MERGER
October 20, 2023
HEADS UP: The International Faculty & Scholars Office (IFSO) and the International Students & Programs Office (ISPO) have merged! As of October 9, 2023, IFSO and ISPO have joined together to serve our international and campus communities as one office: the International Services and Engagement Office.  
This strategic merger allows them to leverage expertise and efforts in support of our international community by increasing practitioners in the student and scholar advising arena, and by combining programming operations to better integrate student, scholar, and family populations. The joining of their services and staff includes the creation of one office name that encompasses all we do: International Services and Engagement Office. 
As campus becomes familiar with their new name, they ask that the community use it in full: International Services and Engagement Office. Should you use the acronym, they invite you to use ISEO (pronounced "I-S-E-O").
While they settle into their new identity, please rest assured that there will be no disruption of services for our students, scholars, and broader campus community. They invite you to get to know their new office (see below), and ask that you help spread the exciting news by sharing this message with others in your areas who may need to know.
Get to know the International Services and Engagement Office here.
---
CALL FOR NOMINATIONS: RICHARD N. MERKIN PRIZE IN BIOMEDICAL TECHNOLOGY
September 8, 2023
The Merkin Prize recognizes pathbreaking technologies that are demonstrably improving human health through the treatment, diagnosis, or prevention of disease. The prize has an intentional focus on real-world impact and a goal of shining a light on technological advances transforming healthcare. 
Administered by the Broad Institute of MIT and Harvard, the prize comes with a $400,000 award to be shared among the investigators and/or teams from anywhere around the globe who played critical roles in the development of the selected technology.
Further information, detailed instructions, and nomination forms are available at merkinprize.org. DEADLINE FOR NOMINATIONS: by 11:59 pm Eastern time, December 6, 2023. 
---